Luci D'Artista
Every year Salerno is lightning up with the luminous installations which take life from the start of November to the end of January and which light up the city in a magic atmosphere from the sunset to the middle of the night. The manifestation occupies all the city centre, taking place in different neighborhoods: it's hard to visit it all at once, but by stopping one night at the Santa Rosa Hotel and by enjoying the bed&breakfast solution, it's possible to visit a wider part.
Starting from "piazza della Concordia" and going down "Corso Vittorio Emanuele", you reach "piazza Portanova, where you will find the big Christmas tree. From there you continue to "via dei Mercanti" and you reach the cathedral and Pomona temple and then "piazza Largo Campo".
Getting out from the zone of Movida of the city, you reach Villa Comunale, which every year has an enchanted garden, which can be visited every day until midnight and until the one o'clock a.m. during holydays.
Other events in Salerno
Luci d'Artista is surely one the most interesting event which takes place in all the city of Salerno. Among the other events that you could take part in during the Christmas holydays, the ones which stand out are:
"Presepi di Sabbia" or "Sand Nativity" which takes place at "Museo Diocesano San Matteo"
Christmas markets scattered everywhere in the city, in the seafront too
A display on Leonardo Da Vinci at "Palazzo Fruscione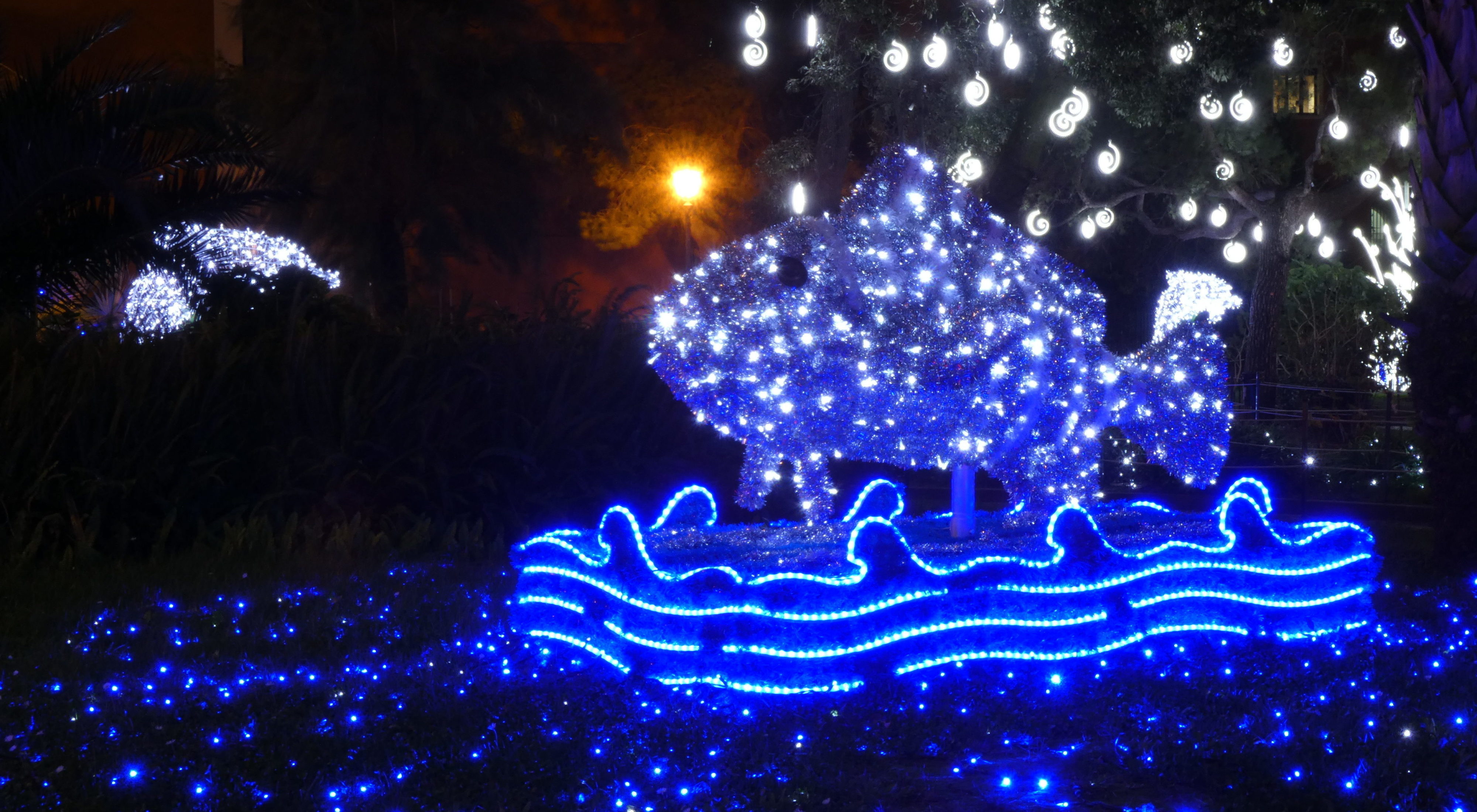 Albergo Santa Rosa
  Corso Vittorio Emanuele, 14
 84123 – Salerno (SA)
 +39 089 225346
info@albergosantarosa.it
Opening hours
Mon – Sun
  Open 24 hours
HOTEL IN THE HEART OF THE CITY
CONTACT US & VISIT US
HOTEL IN THE HEART OF THE CITY
CONTACT US & VISIT US
Albergo Santa Rosa S.r.l.
Corso Vitt. Eman. – 14 – 84123 – Salerno (SA)
+39 089 225346 | info@albergosantarosa.it
P.I. 00614630655
REA: SA 162155
Capitale Sociale: € 10.000,00
Numero Soci: 2
Privacy – Cookie Declaration
Privacy Policy