Hotel Santa Rosa
The staff welcomes you
visit our structure
In the centre of the city
Santa Rosa Hotel has double and triple rooms, with single or double beds, also for single use. The structure is near both the centre of Salerno, in Corso Vittorio Emanuele and the train station where high speed trains stop too, it's also near both the seaport, from where you can reach Ischia and Capri in a short time, and the elegant shopping streets.
Facing Corso Vittorio Emanuele, main road of the centre of the city, the structure is the ideal base of your visit to Salerno: it's near "via dei Mercanti" which crosses the entire historical centre of Salerno, heart of the commerce and shopping. This will allow you to enjoy walks in the elegant centre of the city and on the romantic seafront.
Comfortable hotel in the heart of Salerno
The hotel is situated in the centre of Salerno, near the seaport and the train station. The hotel offers a familiar and comfortable ambient to its guests, where you can pass a practical and comfortable stay.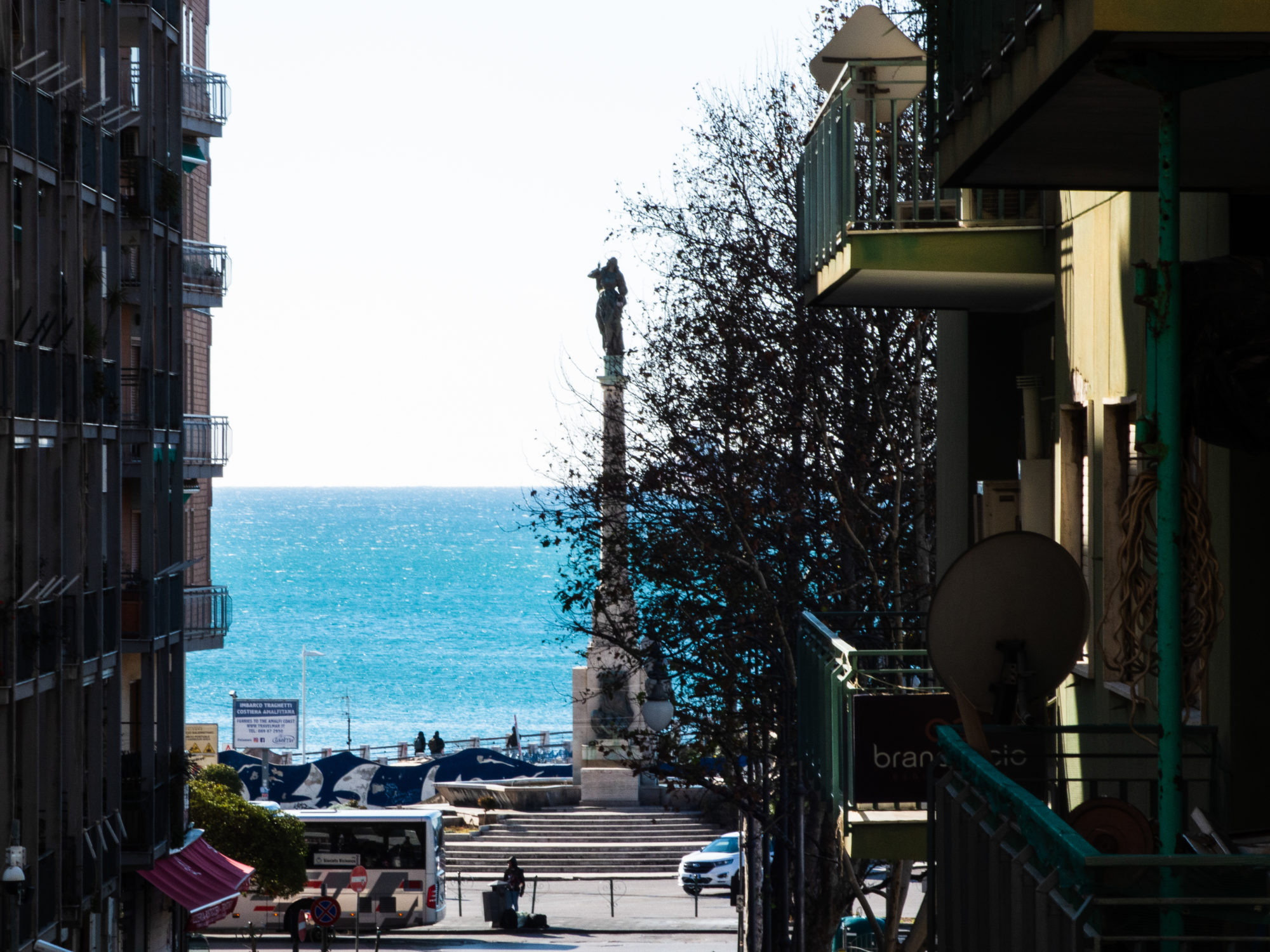 Hotel Santa Rosa offers a comfortable bed&breakfast solution to its guests,
which includes an italian breakfast in your room or at the bar. In this way guests of the hotel will start their day in the spirit of practicality and comfort by filling your energy to allow yourselves to visit incredible artistic and landscaping places and to take part in magnificent events.
The structure is near both the train station and the seaport: in this way you will comfortably reach any destination of the Amalfi and Cilento Coast, like Amalfi, Agropoli, Positano and more others, as well as the islands of Capri and Ischia. The station of Salerno is also the highspeed trains stop, like Italo and Freccia Rossa: this way tourists can decide to comfortably reach the hotel through train, without the necessity to move through car.
The Territory
Salerno is a charmful and historical city but it's also elegant and convivial. Guests are going to shop in "via dei Mercanti", in the historical centre, near Santa Rosa Hotel and are also going to visit places of great artistic and cultural interest.
Events
Every year Salerno is lightning up with the luminous installations which take life from the start of November to the end of January and which lights up the city in a magic atmosphere from the sunset to the middle of the night.
Albergo Santa Rosa
  Corso Vittorio Emanuele, 14
 84123 – Salerno (SA)
 +39 089 225346
info@albergosantarosa.it
Opening hours
Mon – Sun
  Open 24 hours
HOTEL IN THE HEART OF THE CITY
CONTACT US & VISIT US
HOTEL IN THE HEART OF THE CITY
CONTACT US & VISIT US
Albergo Santa Rosa S.r.l.
Corso Vitt. Eman. – 14 – 84123 – Salerno (SA)
+39 089 225346 | info@albergosantarosa.it
P.I. 00614630655
REA: SA 162155
Capitale Sociale: € 10.000,00
Numero Soci: 2
Privacy – Cookie Declaration
Privacy Policy